The choice of perfect tapware from identifying a good one when you see it. You will agree with me that we have all bought one or more things we thought were excellent. Only for us to get home and discover that we have been sold short of what we bargained for. What if you knew earlier by mere examination what items will serve you perfectly before bargaining for them? That is the kind of knowledge that this article will give you.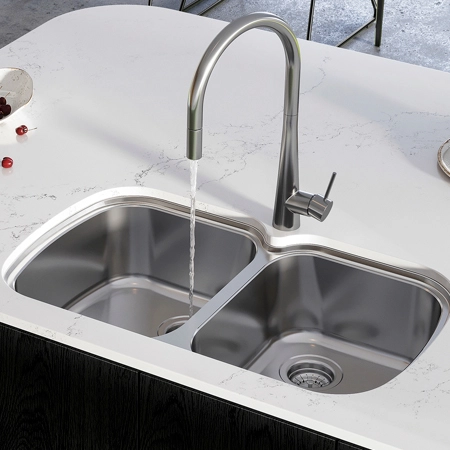 General conditions for choosing tapware for your kitchen
We are not underplaying the required effort to make a perfect tapware choice, especially for your kitchen. We are saying that your choice will not just have to look guide and come in your chosen style, it will also serve all its essential functions for a long time. By the way, what are the crucial tasks of tapware? It is to deliver water flow for
Cleaning of clothes, plates, body and other parts of the home
Preparation of food for everyone
Drinking water
Washing other items like your car
So, when you go out shopping to replace your tapware or a new purchase, you keep these needs in mind. In other words, don't just pick the first tapware that you come across simply because it is catchy. Ensure that it can cover all the basic needs that we have itemized. Also, take your time to carefully examine the design, style, colour and material to ensure it fits your kitchen needs. So, below is a list of the most important things you should consider before you buy.
Consider your kitchen style
The general style or design of your kitchen is an essential factor to select the right tapware. Can your kitchen accommodate a single tapware or a double tap for a dual basin in a simple test? Although, you can enhance any of the two sides to accommodate the other one. But you still need to search for the correct item among the tapware that will blend without fault into the scheme of things in your kitchen. You can read about 12 Best Subway Tile Ideas For Your Bathroom And Kitchen by clicking here.
For instance, if your kitchen is an ultra-contemporary cooking zone, you need minimalist tapware to complement that feature. Such tapware shows clean and sharp lines with a high-shine finish perfect for your personal space. On the other hand, if your kitchen is more traditional or country-type, you should go for tapware with more unique features. Such features include gentle curves and some decorative details for a facelift. This set of tapware can really add an extra touch of charm and elegance to your collection.
Consider the kind of finish you want your tapware to have
There are several classes of tapware finish out there for you to explore. Ranging from polished chrome or stainless steel to brushed brass or bright copper. All these options are exemplary when it comes to their abilities to transform your kitchen looks. There are no general or universal rules as to which of the finishes are the best. It all depends on the preferred choice of the buyer. However, we still have some suggested ideas as to finding the right ones that fit just right.
For instance, your choice of tapware must be that which synchronizes with the appliances in your kitchen. Not only so, try them out with your cupboard and the other furniture. Do the colours and styles match? You may need to consider the age and times that your kitchen represents. Do you have a vintage appearance, or it is more like a modern contemporary style? All these factors have a way of controlling the harmony and cohesiveness of different items in your kitchen. They are all part of the design for a modern kitchen and interior features and functions.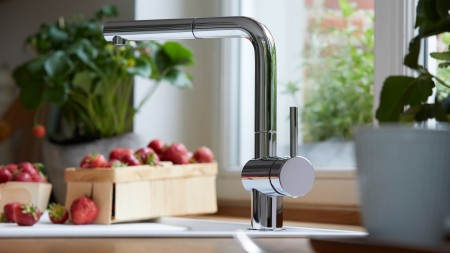 Is coloured tapware a better choice?
It is easy for people to just opt-in for the chrome finish since it has shiny and attractive looks. But if, like me, you still prefer something a little more daring than the conventional types, then you need to go for better eye-popping choices. Instead of the copper, chrome, and stainless steel finishes and colours, you need to explore colours like sky blue and even shiny black. The attractive standard colours usually come with mixer taps that allow you to spy into the culinary zones.
Meanwhile, if, on the other hand, you still don't like the bright tones, you can choose the bright tones of finishes. In fact, black tapware is an excellent alternative if you don't decide which colour to choose. More so, those black tapware are incredibly versatile and can become great additions to the already bright backgrounds of your kitchen. You can even explore some more sophisticated choices among them.
What shape and size of the spout do you prefer?
Perhaps some people don't even realize that the shape, style and size of the spout can make a huge difference in your choice of tapware. You need to understand early that the size and size of the fixture can determine how versatile your tap will become after installation. For instance, if you have a big sink basin and your spout length is very short, then you will struggle to use it appropriately when the time comes to wash oversized items.
On the other hand, L-shaped tapware comes with a low profile and is very subtle in style than the C or U-shaped ones. However, the latter stands tall over your kitchen sink and gives you the liberty of extensive use. And in terms of aesthetics, the long spout instantly attracts the eye of everyone who walks into the kitchen. Meanwhile, the taps with medium or high fixtures are both practical and show appeal. They can accommodate large pots, trays and pans with ease when washing.
Pick the right mounting style
The mounting style of your tapware during installation is also essential, and you must begin to work it out from scratch. Are you going to mount the tapware on top of the bench, wall or directly into the sink? Your kitchen design style may still influence this, but you must have made that decision before buying the tapware. For instance, tapware that you mount to the wall behind the sink leaves some space on the benchtop.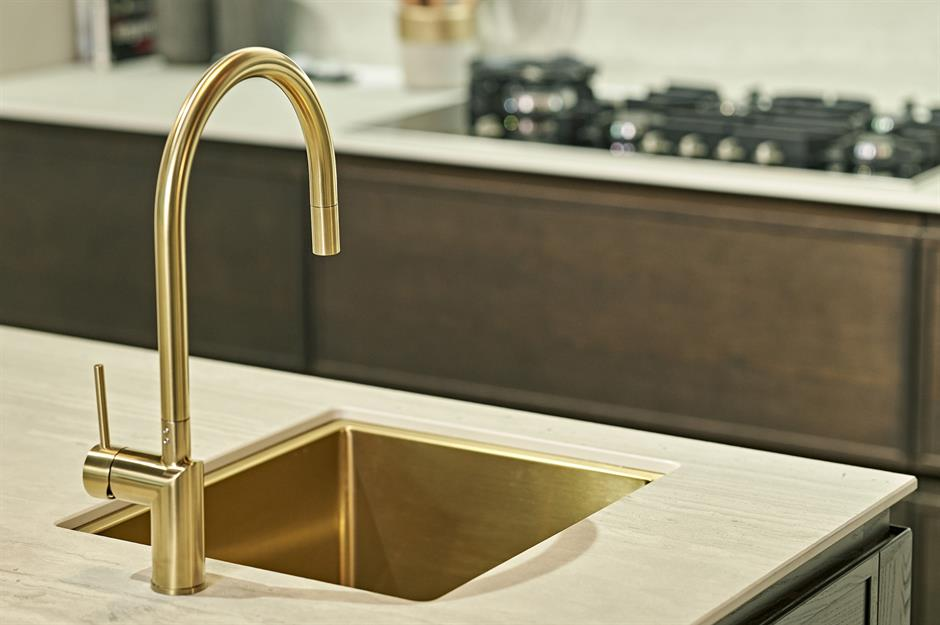 This space can be beneficial when you need to clean. The tapware you mount on the bench may be more useful for visually appealing and seamless functioning. On the other hand, the significant benefit of sink-mounted tapware is that this tapware are more generally easier to install and maintain. At least, the tapware is better than the benchtop-mounted tapware as well as the wall-mounted tapware. Make your choice in the vast tapware industry.